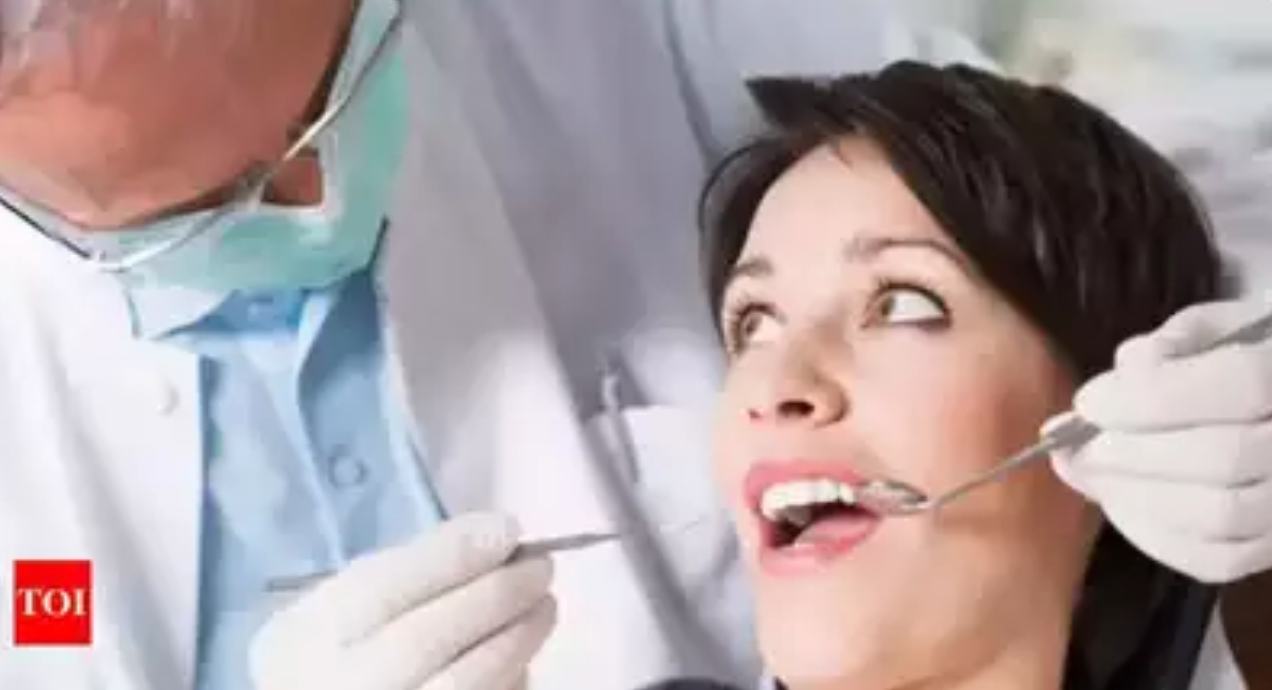 By Dr. Shantanu Jaradi
As a USD 2 billion market, India's dental care sector is poised for 30% yearly growth over the next year. The Indian dental care market was valued at $653 million in 2022, but experts predict that by 2030, it will be worth $1,339 million, a CAGR of 9.40%. Post-COVID, it is currently one of the fastest-growing industries worldwide and is expected to become one of the largest markets in the world.
The Indian smile makeover industry is witnessing steady demand as people become more aware of the enduringly popular trend of the various procedures. Smile makeovers are seen as the outcome of an exquisite synthesis of uncommon skill and outstanding knowledge. They can dramatically alter someone's appearance while at the same time regaining their teeth's health and functionality. Aided by technological transformation, India too now offers professionally done treatments that produce stunning results for a range of patients.
The growing interest in how one's teeth look can be traced back to an individual's desire to enhance their outward looks and self-esteem by acquiring a comforting smile. The aesthetics industry in India is thriving as more people seek solutions to their discomfort with smiling in public. It is on the rise thanks to health awareness initiatives, increased government investment in healthcare, and rising disposable incomes.
Changing dynamics
In-person meetings have been readily supplanted with online formats, where we are the centre of attention in this post-pandemic time. People want to appear lively and intelligent in this video-calling era since their appearance and confidence reveal a lot about their personalities. Hence, most people are looking for simple, non-surgical ways to improve their facial appearance.
Aesthetic procedures such as porcelain veneers, dental bonding, straightening, reshaping, whole mouth reconstruction, gum lifts, and contouring are becoming increasingly popular, as are more standard choices such as teeth whitening and resin veneers. Because of advancements in the field, more permanent solutions are now available than simply replacing missing teeth. Popular aesthetic procedures include stain removal of the teeth, shaping the teeth, filling in gaps and fissures, and placing dental prosthetics, including crowns, veneers, bridges, dentures, dental implants, and dental fillings, to restore damaged teeth and gums.Advanced tech
There have been significant technological advancements in the field of dentistry and aesthetics in India. As the value of one's appearance and sense of self has grown, so has the ease of getting aesthetic procedures. Technological advancements have contributed to making the technique less obtrusive and more accessible. As a result of this tendency, invisible dental aligners, for example, are becoming increasingly popular. Using sophisticated 3D printing software, CAD, and CAM technology allows the cosmetic dentistry industry to create custom, precisely fitting dentures and crowns that are also surprisingly affordable.
Diode lasers, a more advanced technology, are now commonly used in detecting tooth decay. Modern X-ray technology also helps smile experts see more of a patient's teeth, which is useful for finding cavities. With rising expectations for treatment throughout the world, these professionals are getting creative in the waiting room. Thanks to technology, dreary examination rooms and unpleasant procedures are a thing of the past. This improved experience is appealing to a demographic that has historically been hesitant to seek dental care. If the procedures aren't painful, people may be more open to cosmetic procedures for vanity.
Next-gen innovations
The oral health industry is no exception to the rule that digital has sparked innovation across many sectors. Throughout the pandemic, these trends received a visible boost, and they are now being assimilated into the status quo. Online consultations and telemedicine via digital platforms are two examples of the growing trends that are paving the way for a complete digital transformation of the oral aesthetics business.
An increasing demand for these aesthetic services has also ensured that smile makeovers now have the most up-to-date technology in place. These next-generation advancements are helping the sector reach new heights. Improved skills and abilities include the use of augmented and virtual reality (AR and VR) solutions. Digital technologies are constantly being introduced at existing physical facilities. This has resulted in better patient care, the organisation of improved follow-ups, better communication about their dental health, and continuous recovery.
To conclude, the adaptability of modern oral healthcare practise allows aesthetic dentistry to fulfil the needs of each patient with personalised attention, enabling them to acquire the greatest smile possible. Besides successfully raising the standard of oral healthcare across India, aesthetic dentistry is also set to become an increasingly popular avenue for achieving excellence through expertise and artistry.
Dr. Shantanu Jaradi, Founder and CEO, Dentzz Dental
(DISCLAIMER: The views expressed are solely of the author and ETHealthworld does not necessarily subscribe to it. ETHealthworld.com shall not be responsible for any damage caused to any person / organisation directly or indirectly.)